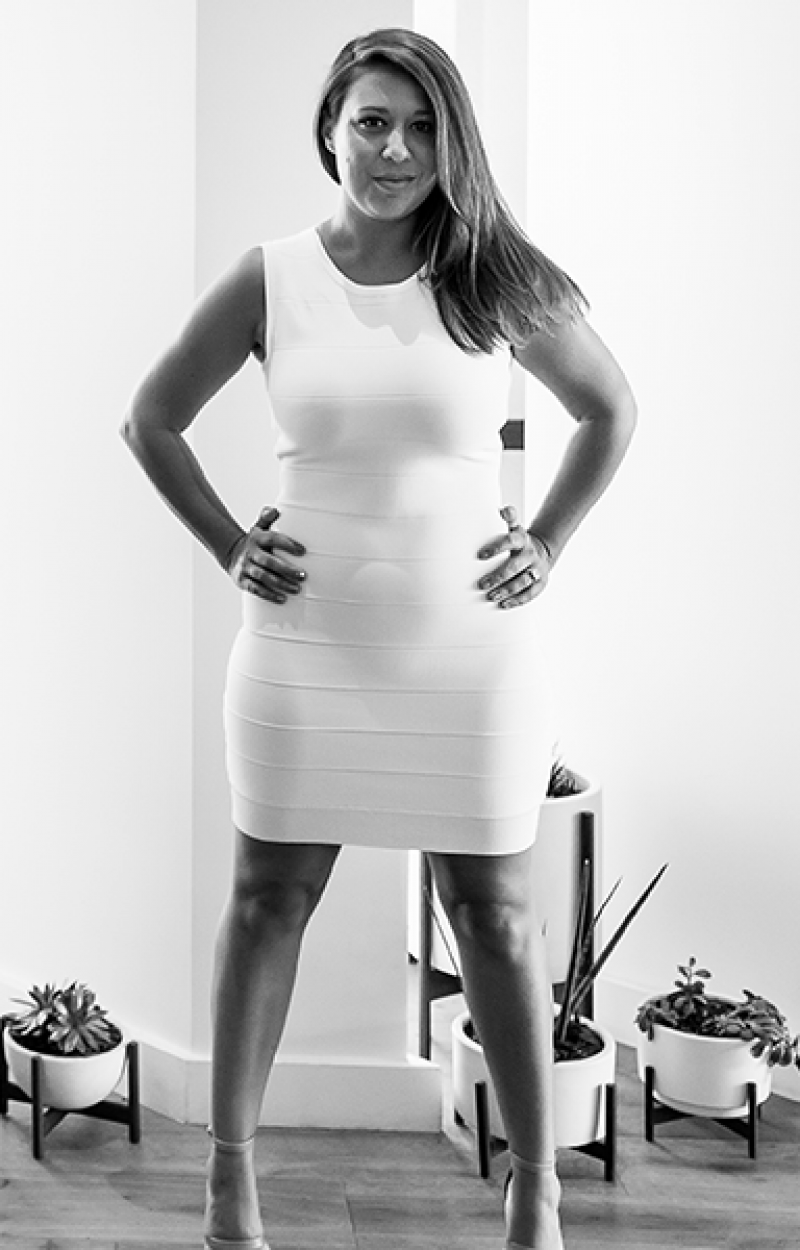 Are you committed to making 200k?
When you want a roaring fire, pour gasoline on it. That's exactly what we do in 200k Mastermind.
Whether it's 200k in a year, six months, a quarter, or a MONTH, it's the exact same process.
Pouring gasoline doesn't mean pouring more WORK into your work week, it doesn't mean complicating your business with a million new offers, and it doesn't mean you need an advanced funnel to attract clients.
In 200K we keep things SIMPLE.
LESS = MORE.
Less offers. Less outside influence of what "other coaches are doing". Less content creating. Less payment options. Less everything.
But that will be the MOST challenging part.
It will require maturing up. It will require constraint, discipline, and taking responsibility for when and how you create money.
In 200k you will set money goals, and trade indulging in confusion with making decisions and implementing.
You will trade negotiating with yourself for commitment and honoring your word.
And you will not get lost in drama; everyone moves forward together. The entire mastermind.
There are a LOT of people on the internet telling you how hard it is to make money.
Selling you on the idea that only the top 1% make money in this industry and you HAVE to get their secret or you will end up living in a box.
That just isn't true. And I don't want you to join THIS mastermind out of fear.
The coaching and online education industry is the most lucrative industry in the world right now. More clients are showing up every day. Ready to be coached. Ready to pay you money. Ready for a massive transformation.
I think the opportunity for money is as available to us as drinking water, air, and going to the ocean.
Once you have made your first 25k, making 200k…is right within your reach.
In 200k you will learn how simple it can be to make huge leaps of growth in small amounts of time without a lot of fuss.
Candy came in having made $28,000 from January to August. She made $45,000 in just SIXTY days after joining…all new cash in her business. After 90 days, she has a yearly revenue of $85,000 and is on her way to her first six figure year.
And her biggest fear coming in to the mastermind? That she would have to sacrifice her physical and mental health to make more money.
Here is what she reported after her $40k pay bump.
"I did it. My head is whirling it the most amazing way. I feel so grateful and humbled and proud. I feel no exhaustion-that's one of my biggest break-throughs. My practice is full at 20 clients and I have 1 on a waiting list who paid a deposit. My head is whirling in amazement. Not exhaustion. I am a different person because of it and I love this version of me. It all works."
Instead of running the money race, you will go after your goal in a way that feels controlled and not graspy and hustley.
After all, making money should ENHANCE your life….not run it into the ground.
Here is what you get when you join 200k Mastermind.

LIVE 3 Day In Person Event:
The 200K LIVE event marks the start of the mastermind. We spend three days together intentionally laying the foundation for everything you need to know to make 200k, coaching, and get you mentally ready for six months of immersive application.
We make ALL the big decisions TOGETHER face to face.
We don't spend six months making your money back, or learning how to make 200k. You make your money back in the first 30 days, and spend six months applying what you learn at the LIVE EVENT and making money.
Weekly group coaching for six months:
You left the LIVE event, you have an exact plan for the next six months, now it's time to implement. Every week we mastermind together with structured calls that mix core teachings to support your growth and coaching to move you towards your goal. You get feedback from myself and your peers. You get weekly focuses and monthly challenges that keep it interesting and engaging.
FB Community to get Coaching and Mastermind:

Between calls, there will be coaching needed. And you've got it. From your colleagues. From me. This is the BEST room you could ever put yourself. I only select a small group of coaches each round, and I choose wisely. I look for the most COMMITTED to improvement, with a track record to prove it. My goal for my businesses is always to be the best student and be the most improved in the end. That is what I look for in this mastermind. There is a science for growth and part of that equation is surrounding yourself with excellence.
Access to ALL past LIVE event footage:

All LIVE events are filmed, and you get access to all of them. You get to virtually learn and grow with each group of coaches who have ever gone through the program.
Past LIVE events include, "Setting up your 200k Business" and "How Money is Created".
Personal Guidance and Mentorship:

Have a question about when to start a funnel? If you should raise your prices? How to transition from 1-1 coaching to group?
Business strategy is NOT one size fits all. You need someone on your side that can help you develop a custom strategy rather than give you a fill in the blank business model and plan. That's where causal coaching comes in. Advanced mindset + actual business mastery from a coach who has created a multiple seven figure business and dozens of six figure businesses for her clients.
This mentorship is led by YOU and your choices for your business from your three year plan, that you will create in the mastermind.
You either make your money back or I give it back to you.
Applications open May 3, 4, 5, 2021
Advanced Selling LIVE – Early August 2021
Location TBD
This Mastermind requires a one time payment of $25,000.
Now, you might be freaked out over a 25k investment. And you should be. This is a BIG decision. A $200,000 one.
But don't make it, if investing the money will freak you out beyond recovery. If you won't be able to focus on making money in a non-graspy way, then now isn't your best time.
Yes, it is an advanced investment. For the right person, this investment will continue to pay you back for the rest of your career.
You pay $25k, and you make $200k. That may take you 6 months, a year, or two.
But once you make $200k, you know how to make it for life.
And $200k, sets you up for $500k, a million, and MILLIONS beyond that.
Only apply, if you really GET this mindset and are committed to making your investment back in THIRTY days.
You will get everything you need, no matter where your business currently is, to do just that, in the first 3 days of our mastermind.
Having the right mentor on your side is like having a fairy god mother. Except your carriage doesn't turn into a pumpkin at midnight. Instead your business thrives forward year after year.
Right now, you might be weary of trying to make A LOT more money than you are now, for fear of what you will have to give up at 200k, 500k, and 2 million.
Time with your family.
Close personal connection to your clients.
Or what you will sacrifice or have effected….
Your creativity and free flowing schedule.
Your relationship with their spouse.
Your parenting values.
The alternative is to think of what you will gain. BECOMING the person who sets and achieves your goals on a regular basis will BENEFIT all of the things that matter most to you in your life.
I love my client Lindsay's Story…she is such an example of what is possible…when becoming someone NEW, is BETTER for everyone in your life, and most importantly YOU. This is a just ONE really awesome by-product of showing up for yourself every day and achieving all of your wildest dreams.
Here are what the 200k students have to say-
I created a $300,000 business in one year in the 200k Mastermind.
In November of 2018 I was on a business retreat with Stacey and some really amazing women. We were planning our next three years. Many of them had million dollar aspirations. Not me. That didn't feel like where I would ever go. I have a family. And money was never a big motivator for me. I just couldn't see that being what I would ever want, let alone DO. I was just having my first 100k year. Then I joined the 200k Mastermind in January. I did two rounds. I created a 300,000 business in one year. And I realized that a million dollar business isn't just possible for me, it's inevitable…and I want it. It's who I am. I am ready for my girls to watch their mom do it. And the best part for me isn't the money. It's who I have become. I love this version of me. She is a better wife. A better mom. A better friend. She is no longer pretending or being some other version of herself to please everyone else. My husband used not understand the whole coaching thing. And he HATED the money I spent Investing. It was a never ending battle. Now I make more than him. And we're thinking….retirement? It's all just so…inevitable now.
$6k to $100k in 10 months…and then $100k to $268k in 10 months! This Mastermind works!
I found Stacey at the end of 2017: the year my business grossed $6,000. 10 months later, after immersing myself in Stacey's work, applying all of her methods, learning how to sell and position myself, I made $100,000 CASH. This works. In the past I was searching for strategy and focusing a lot on ACTIONS to take, that was my wheelhouse. The way Stacey taught me to think IN my business and about my business was like putting gasoline on the fire. I will end this year at $150,000 and I'm joining her next mastermind for the THIRD time to take it to $250 +. I seriously hope you join us. It will be the best investment you ever make.
EDIT: 10 months in to this year…and I am at $343,600 cash… $500k here I come.
$150,000 cash and an emerging celebrity brand…what is this life?
GAME CHANGER. Seriously. I can't even tell you in words how unreal this all feels. I joined her 2k program thinking what I really needed was a very expensive 1-1 coach. I generated $71,000 in three months. I'm a heart break coach and I had no idea this kind of money was available to me this quickly. I really thought I would have to build YEARS of experience and influence. Turns out I was just missing a few key things that Stacey taught me to implement right away. It's shocking how a few things can really change your entire trajectory.
EDIT: After joining the 200k Mastermind, I have created a $150,000 business on my way to $200k this year. I am now a recurring contributor for Kourtney Kardashians Poosh Magazine and have been featured on celebrity podcasts as the go to Heartbreak Coach. And I now live in my dream apartment in Beverly Hills. What is this life???
$46k to $115k in just 10 months…..on my way to tripling my income from last year
Can you make your yearly income in 6 months instead? That's what I did when I joined Stacey's Mastermind.
In 2018 I made $46,472.00 from coaching. In 2019, I made almost the same amount in a 6 month period. I am on track for my first $100,000 year and I have grown so much as a business woman and a coach over the last 6 months. I got so deeply coached at the Live Event for the Mastermind that I GOT MY MONEY'S WORTH FOR THE WHOLE INVESTMENT DURING THE FIRST MONTH OF THE MASTERMIND. Stacey helped me upgrade my positioning, think about my content differently and helped me see where my thinking was holding me back from fully owning my power as a coach. I love Stacey's coaching – she is no nonsense, will coach you hard and lovingly at the same time and will challenge you to think bigger and deeper about your business and the life you are creating with every decision and every thought. The sisterhood in the Mastermind was a total bonus. These women will be part of my life forever. We are each other's cheerleaders and sounding boards and thought partners and there is genuine, enthusiastic support where we all want to see each other succeed.
EDIT: 10 months into this year and I have created $161,250 cash!
I made over $40K in the first 2.5 months while committing to a new niche and taking my business online for the first time.
I knew this mastermind was going to be incredible, and it's totally exceeded my expectations! I used to be the slowest decision-maker ever and avoided making any big changes in my business — even when they felt right. Not anymore! I'm now someone who courageously leaps forward into the unknown before I have any evidence of something working. No more playing small, no more watering down my message, no more wavering on which clients I really want to support. I am finally owning the exact type of deep-dive life coaching that I feel most called to do. As a result, I'm creating more momentum in my business than ever before. Between Stacey's coaching and the support and friendship of the other powerhouse women in the community, this mastermind is PRICELESS! I'm honored to be a part of it and I can't wait to see what else is possible from here. As Stacey always says: this is just the beginning!
I went from a $12k month to a $30k month – I'm already on track for next year's goal – and my long term goals feel inevitable now…
I joined the $200k Mastermind after making $100k my first year in the 2k program. I KNEW that the Mastermind was going to be the thing to take me past $10k months… what I didn't know is what Stacey had in store for me. I massively simplified my business, started showing up like a professional going to work in my business each day, and tightened up my marketing and sales copy. The second full month in the Mastermind was my first $30k month! Beyond the money, I have rock solid confidence in my business, a group of business besties I couldn't find anywhere else, and my clients are getting better and faster results because I've become a way better coach! Working with Stacey has changed my business and life – and I will be forever grateful!
EDIT: I'm now in my third round of 200k, and in the past 12 months, I've made over $770k, retired my husband, had my first $100k launch then $200k launch, developed and been recognized for my intellectual property, and launched a program that will impact thousands of women. When I joined 200k the first time, a million dollars felt impossible to me. Now, I see a clear (and short!) path to it.
I finally made $100k!!! $30k of that in just the last 21 days since joining the mastermind.
After 5 years in business it's finally clicking. I've made $30k just in the last 21 days. And crossed my first $100k year. I am SO proud. I had no idea what was required when I opened my coaching practice. All I knew was that I wanted to be coaching my ideal client and serving him or her well. I thought I knew how to sell… I gave it my all, worked hard, and was not growing my practice in the way I had hoped. I made money, but it wasn't consistent. I was discouraged. In ONE conversation, Stacey lasered in on exactly what I was missing when talking to clients. It was subtle…but profound. Before 200k I constantly had to check in and follow up with clients. Many of them decided not to move forward. Now my clients pay in full right after our call. I am a different coach and business owner today because of my work in the 200k Mastermind. I wouldn't trade this work for anything in the world.
I went from $8k in a year to $70,000 in 10 months and my family life has never been better.
This was not my first business…and yet it feels completely like starting over. After building an extremely profitable Chiropractic practice, I sold my business and went all in on being a Life Coach. I wrote a book, I started helping clients. My first year, I made $8,000. This January I joined the 200k Mastermind. I made $30,000 my first round in six months, tripling my investment. The second round, I have made that in just 60 days. I'm at $70,00 for the year and we still have two months left. I am aiming for my first $100k year. The Mastermind gave me structure for building a client base, support from the other incredible coaches in the group, and bigger goals than I might have set for myself. I'm going to make way more as a coach than a chiropractor and that feels amazing. My marriage, my relationship with my kids, and especially my relationship with myself has deepened through the work I've done. And as a bonus, I reinvested the money I have made into getting certified as a coach and sharpening my coaching skills. I just can't believe how much has changed in just 10 months since I started this work.
60 days into the mastermind I more than doubled my yearly income. I went from $34,000 to $85,000..and I'm on my way to $100k.
I got a spot in the 200k program 1.5 weeks before it started! A spot opened up… Stacey gave me 24 hours to pay. It was a no-brainer. I had been doing 2k for 2k for 5 months and had gone from making about 5k to making 24K, so I knew the mastermind would be even more awesome. And boy, it has been. SO…I paid, got my hotel & flights handled within 24 hours and my transformation began. At the live 3-day event, Stacey challenged us to make 10K in 30 days. She coached us so hard and I left believing that I could totally make the 10k…I NEVER would have anticipated believing in myself so hard. And then I did it…in about 5 days, not even a week later, I made 10k. Then she challenged us to make 25k in 30 days. And by applying the coaching & teaching Stacey gave, I got to the point where I believed hard that I could do that too. AND THEN I DID THAT TOO. I NEVER could have anticipated that either. I made just over 27k new cash in 27 days. Now I'm at just over $85,000 YTD and headed for my 1st 100K year. I'm a totally different person in terms of my beliefs about myself, my confidence, my capabilities and my self-trust. I absolutely love who I'm getting to become because of the 200k program. I love blowing my own mind.
I've made $90,000 working with Stacey this year and I'm just getting started.
I joined the 200k mastermind at the end of December. I doubled my investment a month later. I tripled it less than 3 months later. And I made more using Stacey's process in 3 months than I had made in the ENTIRE year before. And the year before that. And the year before that. It was soooo simple. I just followed Stacey's process. That's it. I unfollowed everyone else…no more worrying about list building or funnel building or any other bullshit. I'm on track to 4x my income this year (yaaaasss!!) but that's not even the biggest transformation I've gotten from working with Stacey. It's that I can confidently step into the energy of the coach I'm becoming. The one who's making a huge impact, helping women love their lives AND making some excellent money along. Because why not? It's so fun! Hands down this is the best investment I've EVER made in my business. I made $25k in 2018 and have made $35k so far in 2019.
EDIT: I have now more than doubled that income at $90,000 for the year and am on my way to six figures. I can't believe how fast this can work!
I started the mastermind at ZERO….and 60 days in to my second round, I am at $63,000!
6 months ago thoughts about quitting my successful network marketing business to be a life coach had me literally shaking in fear. I felt shy about joining the 200k without having earned a single dollar as a coach but Stacey's belief in me fueled my own and I went for it. HOLY MAN, am I ever thrilled that I did. I signed my first client 3 weeks after joining and in under 4 months I've generated 22K! The way I'm showing up as a coach has shifted from doubt to certainty and I love knowing that this is just the beginning. The most impactful thing that Stacey coached me to do was to quit all my "busy work" and to focus on my belief. This one thing has been a game changer as it's what drives me forward in inspired action.
EDIT: It's 4 months later and I am now at $63,000 and the year isn't over. Holy Moly!
I made 43k cash in 30 days after joining the mastermind.
I joined 2k for 2k and went from barely averaging 1K a month to making 83k in 4 months. Then I got into the Mastermind, and made 43K in cash in 30 days, my record so far. That still blows my mind. The best part is that I know that I created this result because I have a mind that is so much more powerful than it used to be. If 2K taught me how to sell coaching, 200k is like Olympics-level training that is turning me into an elite entrepreneur who knows how to set any money goal and achieve it… without the hustle, while actually enjoying life. The Mastermind is a no-brainer for anyone who is serious about creating a 7-figure business.
EDIT: In the last 12 months I've made $825k. MIND BLOWN.
I joined Stacey's mastermind and went from $18k to $100k in 12 months.
I hired Stacey for confidence. She was exuding in her business the feeling I wanted to have. I was doing ALL the tech stuff. Running my own funnels and podcast, weekly LIVE streaming, I had an OK list size. They weren't really engaging. Over the course of a year…Everything about ME shifted. What I was doing in my business stayed mostly the same. But even my HUSBAND noticed the change in ME. I was becoming more confident, less people pleasing, and more vulnerable and authentically ME. My email list that I thought was basically dead, came back to life. I went from 18k to 100k and realized the work I was truly meant to do. I am now a confidence coach. I teach women the exact transformation I went through after two rounds of Stacey's mastermind. I now have the foundation to light my CALLING on fire to way beyond six figures.
EDIT: I am now on my 3rd round of 200k Mastermind and have gotten my Confident Coaches program off the ground. I've made $240k in 2020 alone – and the year isn't over yet.
I made $5ook in 2 1/2 years.
I started a brand new life coaching business working with Stacey in 2016 and mentoring with her over the last two and a half years has not only helped me create a $500k business but also my dream LIFE. She taught me how to BE in the world to have a successful business and really LIVE my life. She helped me navigate crucial client conversations, she helped me really plan for where I wanted to be at 500k and she saved me from making critical mistakes with my growing business. My profit is high, my time is totally in my control to enjoy my life, and I have really learned how to solve any problem in my business. Mentoring with Stacey will change everything in your business and life.
I had my first 25k month within 3 months of joining the mastermind. Before that, my best month was 12k. WHAT?!?
Stacey's 200k Mastermind is the perfect combination of continually pushing me out of my comfort zone and relentlessly supporting me along the way.
Stacey's generosity toward her clients is unreal. She embodies over delivery in everything she does.
I cannot wait to see how she guides me in doing 50k months! I know it will happen so much faster with her brilliant coaching.
Edit: I've made 101k in the past 5 months !!!!!!!!! And I didn't even realize it because I no longer spend my time checking my revenue. I'm too busy growing. It took me 1.5 years to do it the first time, and 5 months to do it AGAIN. And I did this while taking exquisite care of my health — my goal for 2020 was to be healthy and make 100k. I've already made 120k and I'm healthier now that I was before I had a stroke last year. Recovered. Healthy. Wealthy. Grateful. WOWZA. THIS is what growth looks like.
Making 20-30k a month is now normal for me. I used to be ecstatic when I made 6k each month.
If you do the work, your income in 200k COMPOUNDS because your GROWTH as a CEO and as a human COMPOUNDS.
In 7 1/2 months I made $50,000. Then I started the mastermind and in just 3 months made $45,000.
Essentially I learned how to make the same amount of money in 1/2 the time.
Before starting the mastermind I had made some money in my business but was struggling with how to create a consistent income. My family depended on me contributing to the family budget but we never knew what to expect. $1000 one month and $3000 the next. This up and down roller coaster wasn't just stressful on our financial life but was also taking its toll on me personally. I feared failing. I feared going back to my 9 to 5 job. I feared living paycheck to paycheck. I needed a business plan. Something (or someone) that would help me create a consistent monthly income while at the same time getting me to think longer term for my business. Stacey's mastermind has delivered on these things and so much more. In the first 3 months of this mastermind I created over $45,000…that is three 5-figure months! For the first time, I believe my business is working and that I am in complete control of how much money I make. And now, with Stacey's help, I am building a belief plan to create a multi six figure business. I seriously never thought that was possible….and now, it's inevitable.
EDIT: Since I started working with Stacey in August 2019, success has felt inevitable. THAT FEELS AMAZING TO SAY. I believe that whatever money I want to make, I can and will….it isn't a question of if but when. Stacey has taught me to be in control of my success. To create a plan, execute on it and then evaluate without all the drama. I have failed forward and made a lot of money doing it. In 2019 I had my first $100k year and in 2020 it will be $150k. Growth feels inevitable, brain drama is at an all time low and I am primed to make 2021 my $200k year.